This month, I thought I'd ask a trick question. "What is your favourite movie?"
I fully expected to be told "but Matt, we work so hard on Invision Community, we don't have time to watch movies." just so I didn't have to complete this month's entry.
But no. Apparently, most of our team have MULTIPLE favourites. Hmmm.

And here they are.
Jennifer
Favorite movies are a pain to choose because there are so many great (and greatly terrible) movies out there. So I'm going to choose a few that I just really adore and explain why.
So the first one is "Halo: Forward Unto Dawn". I have never played a Halo game in my entire life. I just find the movie intriguing and smooth. It has an amazing pace and of course there are aliens. It's also one of those movies that I can just put on when I don't feel like watching anything else but I want to watch something. The replay value for me is amazing.
The Next one is a psychological thriller called "Pandorum" this movie is a thriller about a man that wakes up in a broken space ship that was on its way to another world. The way it's put together is amazing, the story is twisted and it's just an amazing watch. It's something that I can easily say was a quick favorite from the first time I saw it.
I can never forget the lovely "Dredd" in this list of my favorite movies. Muricer for the win! It has all the elements of a great Sci-Fi plus Karl Urban and Lena Headey. I win all around on this movie. Plus, it's even better in 3D with the Slo-mo drug.
While I can list more I'm going to round off my answer with 2 Series movies. "Tremors" and "Sharknado". What most of you don't know about me is that I'm a sucker for horribly trashy horror movies ("Zombeavers" is another favorite with the same reason as these two series). Scantly clad women, screaming, monsters, corrupt people and lots of blood. There is no better thing to watch. I love a good day of Monster Movies and beer. The trashier the better.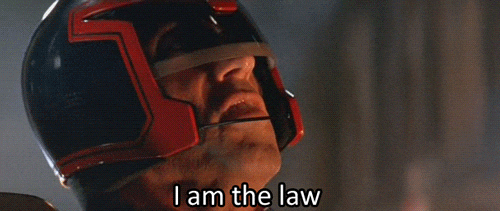 When Mark Wade is challenged in a git review

Marc
I think I will go for 3 different points in time for favourite movies. One from growing up, one which is a classic IMO, and one more recent that I've enjoyed.
Growing up, it has to be 'Labyrinth' staring David Bowie. It's the first movie I ever watched at the cinema with my parents, and one I can still watch to this day. I'm very much guilty of singing along to every song, and I'm actually banned from watching it anywhere near my wife as I say every single word in the script a split second before they say it. I think its safe to say I have seen it a few times.
A classic for me would be 'Schindlers list'. To me this is one of the best movies ever made, and while I'm sure it will have been greatly adapted for a movie audience, it also shows what many went through during WW2 which are not so common knowledge. A great movie for children to sit there and watch who don't know about it, as it gets them asking questions that all children should ask and learn from.
For a more recent movie, I quite enjoyed 'Sully: Micracle on the Hudson'. I generally like movies by Tom Hanks anyway, but I did particularly enjoy this one.
Bonus recent movie - Baby Driver I really enjoyed. Great movie, and the star somehow looks familiar
I'm sure 'ed' will find a suitable image to illustrate.
Disapproving Wade
Mark W
Airplane. I must have seen it dozens of times, it never gets old, I quote it constantly... I just love it.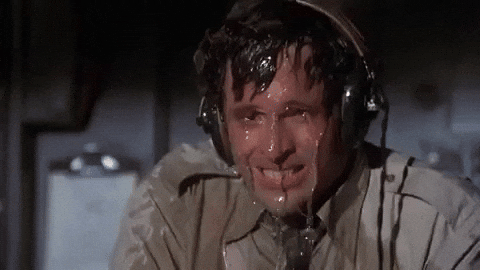 When Wade is reviewing your branch

Andy
Zathura - Jumanji in space, no more words are required.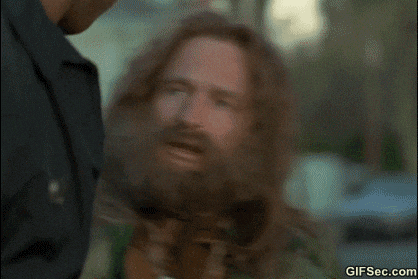 When you're late reviewing Wade's branch
Brandon
This is a fairly challenging question to answer, as someone who watches a lot of movies. I own somewhere around 1500 DVDs/BluRays, though in recent years I've been buying fewer and renting more. A few of my top movies would include (in no particular order)...
1. The Matrix Series - while I've overplayed the series at this point, the story was amazing at the time and it had so many allegories to real life that were fun to think about even when you were done watching.
2. Doom - it was campy and silly overall, but a lot of fun. Karl Urban and The Rock together was a cool mix.
3. The One - I have always been a fan of Jet Li, but when this came out I thought the cinematography was awesome. The way they did the slow-mo movements was neat, and the story was quite unique. Plus, Jason Statham is awesome, and he was a supporting role instead of a lead.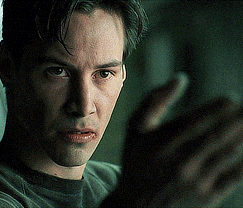 When you challenge Wade in a review
Jim Morrissey
The Beatles' "Help!" has got to be my favorite movie due to the special place it holds with my family. My sister growing up was a huge Beatles fan and being the younger sibling, it kind of got forced on me but grew to be a fan as well. This movie, in my opinion, was my great due to the music (great album) and very dry comedy that is hilarious.  Think I can recite each line of the movie as I've seen it too many times. It definitely isn't a movie set out to win any acting awards but if you haven't seen it and like the Beatles, I would recommend it.
When you get a list of 'recommendations' on your branch

Daniel
As Daniel Son I have to say Karate Kid 🥋
Nah, Fear and Loathing in Las Vegas is just to sick and amazing and gets never boring!
Daniel likes to commit on, then commit off

Mark H
Like the others, I can't pick just one movie.
For documentaries, that would be "The Longest Day", the story of the Jun 6, 1944, allied invasion of Normandy, with perspectives from all sides of the conflict. The book by Cornelius Ryan on which it's based is a very long read, but gripping and factual, and this movie is one of the few that actually did justice to the book from which it was derived. Anyone with a passion for history should both see the movie and read the book.
The runner-up in this category would be "Saving Private Ryan", although it did take liberties with historical fact.
In the Sci-Fi category, the original "Blade Runner". The city in which it is set was once described as "a cross between Hell and Hong Kong on a bad day", and that's disturbingly accurate. It's a warning about the future of humanity if we do not curb our use of the planet's natural resources, and do not carefully overwatch technology in the hands of corporations driven only by profit and without any societal morals.
Two close runner-ups in this category would be the film "Soylent Green", another cautionary tale that is similar to Blade Runner in its warning about the future of humanity, and "2001: A Space Odyssey", a speculative tale about our own evolution and our future.
For other general fiction it would be "The Silence Of The Lambs". Few movies have creeped me out like this one did. Anthony Hopkins' portrayal of Hannibal Lecter was truly chilling,
Two runner-ups would be the mini-series "Lonesome Dove", based on the books by Larry McMurtry, a fictional work about the frontier Wild West, but could easily be true, and "The Thorn Birds", a similar genre set in Australia and based on the book by Colleen McCullough.
When you run out of logical facts during a developer's meeting
We'd love to hear which movies you love, or that have inspired you in some way.

Let us know below!