Features
Gallery
Add photo and media sharing to your community. Create albums, upload photos, discuss the hottest shots and much more.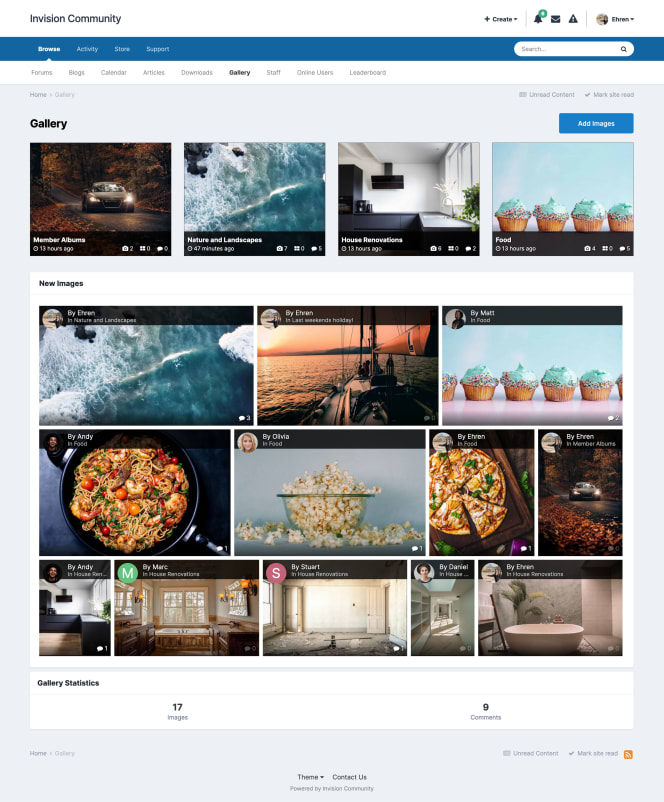 Albums
Let users create and manage their own albums, and determine how visible they are to the wider community.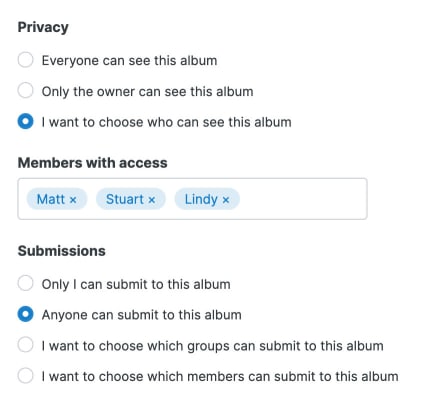 Images & Video
Gallery supports video media as well as the standard image formats. Videos exist in albums just like images.
Image Protection
Protect your community's content with copyright fields and customizable watermarks, embedded automatically in all uploaded photos.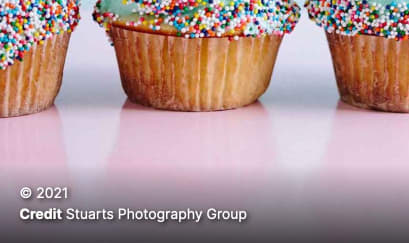 Photo Notes
Users can add notes to photos they upload by dragging a box around interesting parts of the image.
EXIF information
Embed important meta data into the image description.
Want to learn more?
Rate

Members can leave a star-rating review on the image or video.

Comments

Leave comments and reply to members directly on the media content.

Curate

Include and promote member albums onto the Our Picks page for all to see.

Follow Albums

Be notified as soon as new media is posted in your favorite album.

Sorting and Filtering

View albums by the most comments, most views, most recent and more using our native sorting filters.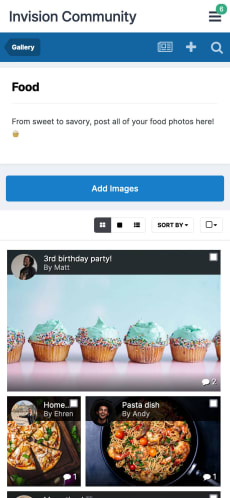 Gallery
Take a picture, it'll last longer.
Ready to offer visual content?
30-day free trial

No commitments