Innovate
Your community is a safe space.
Manage members' experiences so you can focus on what is important.
Keep the peace
The Internet can be toxic because it lacks moderation. We developed tools that empower community leaders to guide their members. In the event conflict arises, utilize our powerful features to neutralize troublemakers.
Automatic moderation

Automatically hide negative comments when your community reports them.

Forgiveness moderation

Set time-based restrictions that dissolve after a defined period.

Warning points

Pre-defined warnings trigger actions like temporarily or permanently suspending a member's ability to participate.

Enable post approval

Cool down heated debates by ejecting individual members from the conversation.

Acknowledgements

Require a member to acknowledge a warning before.

Saved actions

Create one-click automation rules to save moderators time.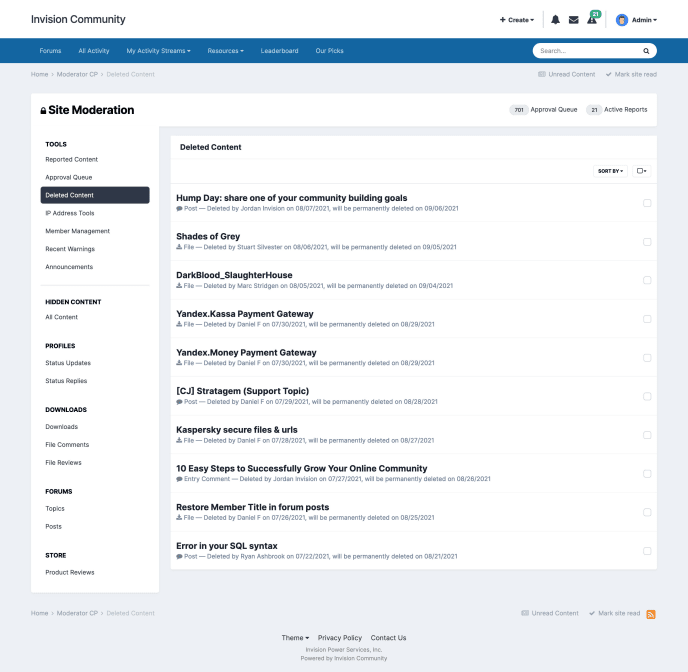 Moderator tools
The best defense is a great offense.
Announcements

Moderator Control Panel

Notes
Add contextual public messages to content.
A centralized place to review all reported content and warnings.
Add private staff notes on each action to keep your team in the loop.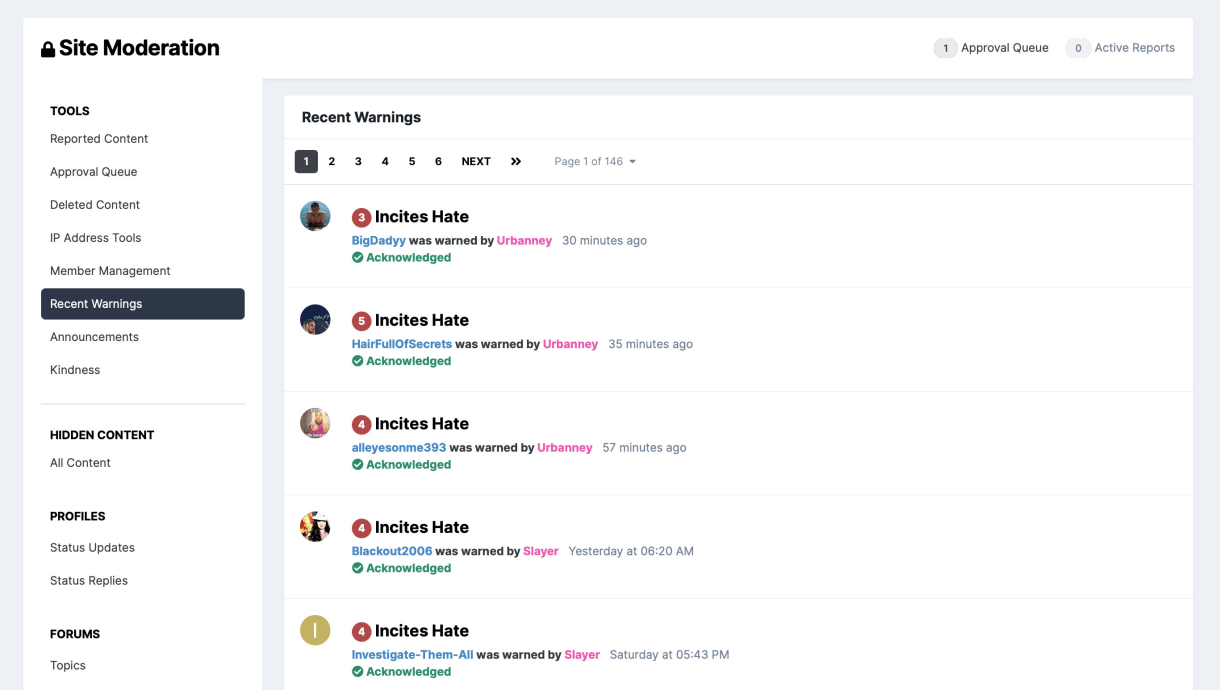 Bad word filters
Censor and scrub dirty words from showing.
Revert
We all make mistakes; restore deleted content.
White/blacklist links
Control how users link to external websites.
Moderator logs
Audit the actions of your moderators.