Features
Blogs
Allow users to create their own individual or group blogs within your community, to share their ideas, thoughts and insights.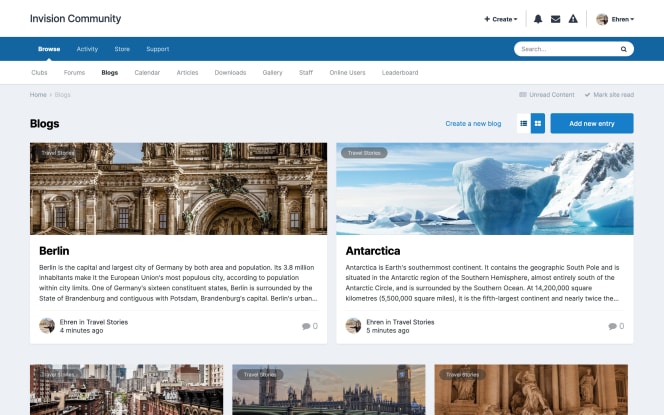 Group blogs
Encourage collaboration with Group Blogs, which allow members from specified groups to post entries.
Comments
If permissions allow, members can respond to blog entries using reactions or the comment system with optional annonymous posting.

Grid view

List view

Sidebar widgets
A vibrant grid view showcases your latest blog entries alongside a dominant cover photo.
The list view provides detailed information about each blog category, with a long excerpt of the latest entry.
Display helpful widgets in the sidebar, such as Latest Entries or Blog Statistics.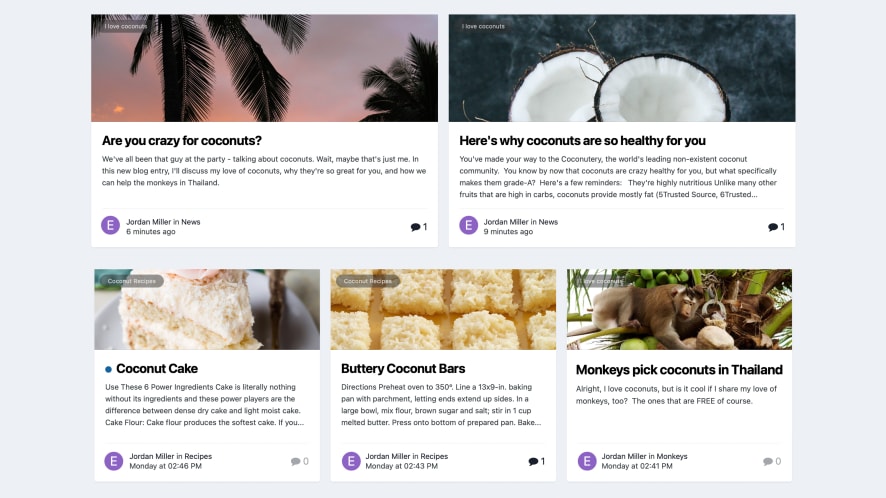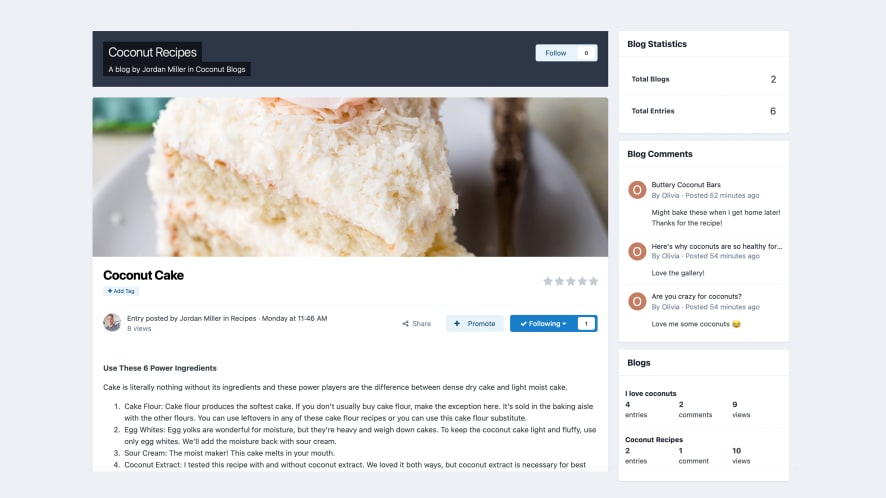 Public & Invite-Only Blogs
Whether it's a public diary or invite-only, members control who can and can't see their Blogs.

Promote
Share the love by promoting blog content throughout the community and on social media.
Imports
Members can import their existing entries automatically using Atom or RSS.
Keen to learn more?
RSS Exports

RSS feeds allow your members to add your blog feed to their favorite RSS reader.

Cover Photos

Customize your blog categories and blog entries with their own cover photos.

Import Gallery Albums

Associating gallery albums when submitting your blog entry will display images alongside your entry content.

Schedule Publish Times

Need to schedule a blog post to automatically publish on a certain date and time? No problem.

Follow Blogs

Be notified as soon as new content is posted on your favorite blog by following blog categories and entries.

Sorting and Filtering

Interested in viewing your entries by the most comments or most views? That's simple using our filters.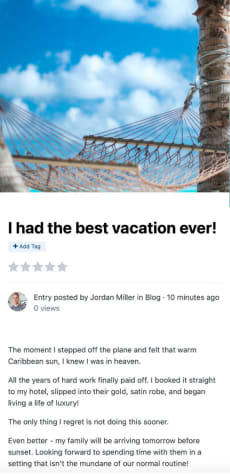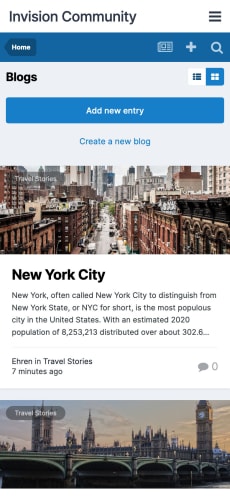 Conversation is king
Put it in the blog
Promote self and group reflection.
30-day free trial

No commitments