Features
File Sharing
Build a digital marketplace. Upload, share and sell digital files.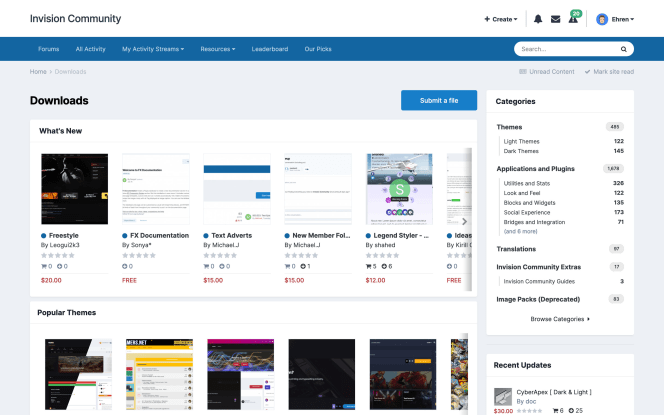 Generate revenue
Users can sell digital files for a set price (with the ability for your community taking a cut).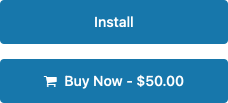 Reviews
Members can rate and review digital items they downloaded or purchased.

Built-in Revisioning
Files automatically keep a revision history, allowing staff to roll back or users to download older versions of the file.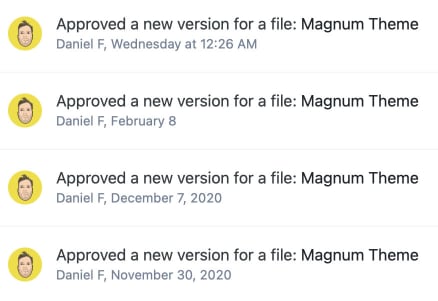 Promote
Promote digital downloads throughout the community and on social media.
Categorize
Search and discovery is easy with custom sorting by category.
Custom sorting
Display digital downloads in a multitide of ways.
Forums Topic Creation
Downloads can automatically create a new topic in the Forums.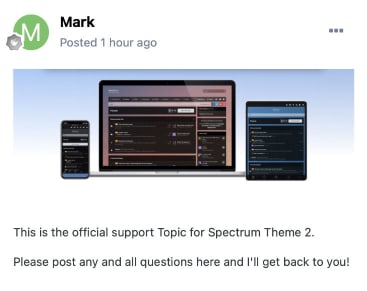 Want to learn more?
Custom Fields

Create custom fields that can be required (or optional) when users submit files.

File Information

Track how many times an item was viewed, downloaded or updated.

Follow

Members can follow digital downloads so they never miss an update.

Change Author

If a member wants to pass along their work to another member, simply use the "change author" tool.

Custom blocks

Include recent file updates in a block on the side-bar

Sorting and Filtering

Sort by popular applications, highest rated submissions, new uploads and more.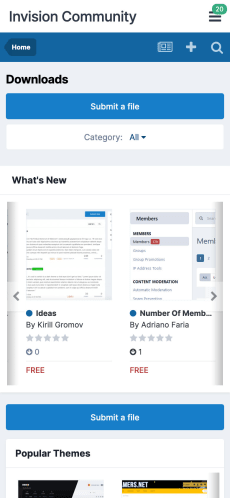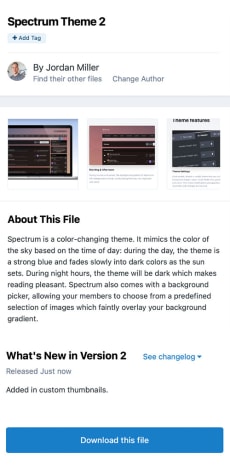 Sharing is caring
Want your community to upload and share digital files?
30-day free trial

No commitments