Solutions
Brand communities.
Mirror your company's branding into the community.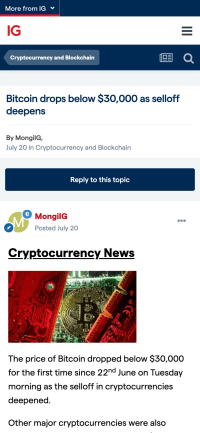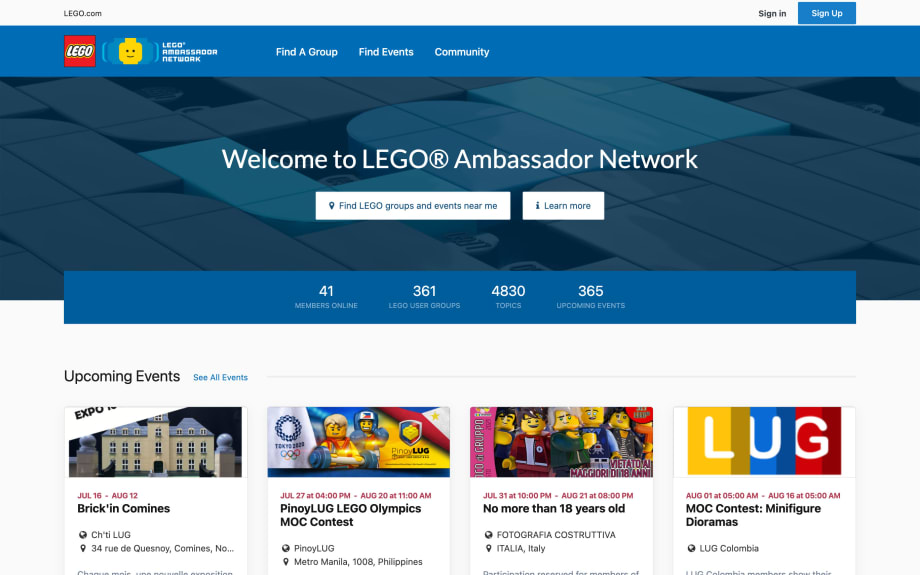 Benefits
Having a community allows your brand to:
Gain a deeper understanding of your customers' needs

Save money on market research. Tap into your audience's needs free of charge.

Be transparent and visible

At the heart of any business are the customers. Show them your true colors and build trust.

Reward loyal enthusiasts

Publicly recognize and treat your valued members with special offers.

Spark meaningful conversations

Tired of your customers shouting into the wind on social media? Give them a special spot on the Internet to connect with your company.

Encourage an open dialogue

Customers want to feel heard! Create an environment that's a two-way street so their thoughts and feelings don't fall into the Internet abyss.

Create focus groups and test new ideas

If at first you don't succeed, dust yourself off and try again. Push the boundaries of innvoation with intentional enviornment testing.
Journeys
Incentivize, innovate, invigorate
Dream up unique user journeys for your customers to embark on. Along the way, they'll meet like-minded people who share their interests.
Achievements
Give props to your members for contributing quality content to the community.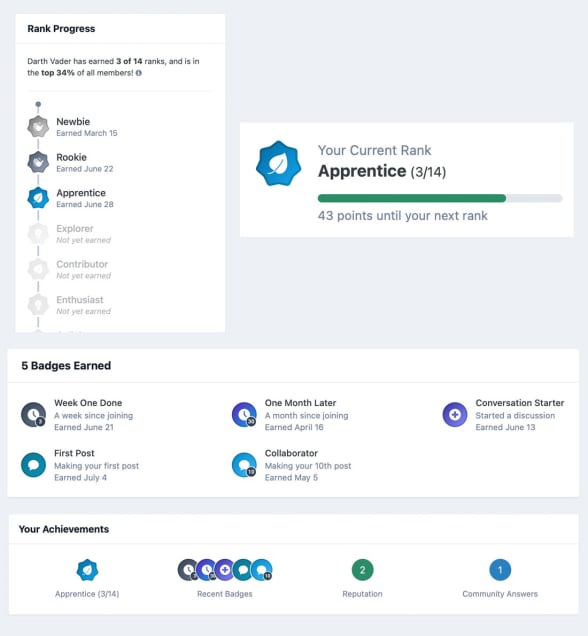 Activity stream
Customize your browsing experience that's unique to you! Sort by unread, author, time period, tags, follows and more.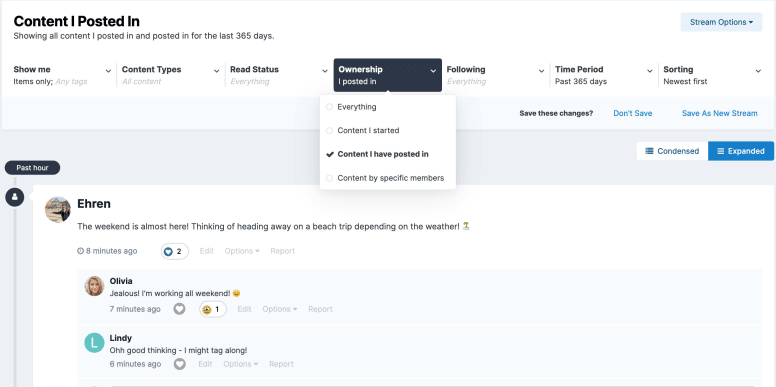 Commerce
Sell physical or digital products to your fans.
Clubs
Empower your members to create social groups within your community.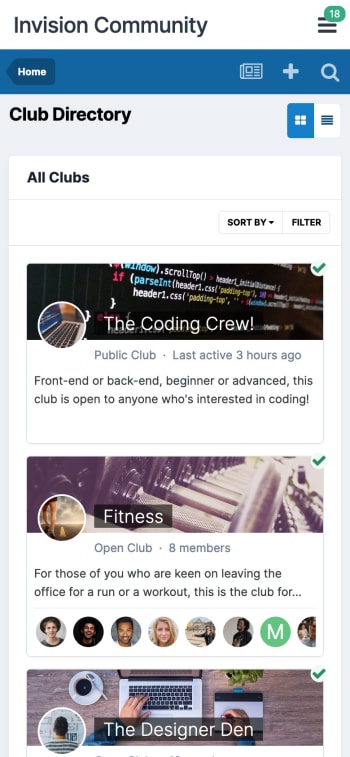 Forums
Members connect in a centralized place, but enjoy an individualized experience.
Blogs
Allow users to create their own individual or group blogs within your community, to share their ideas, thoughts and insights.
Unite and reward impassioned fanbases
Ready to harness the force?
30-day free trial
No commitments