What is the one thing you'd like to do in life, but haven't got around to yet?
This week, we get introspective and look at the things we'd love to do but haven't found the time to do yet. 
Brandon (Senior tech support and development)
Travel more. I've traveled a little bit, but there are still many many places I'd like to visit. Something tells me I'll need to wait for some of the kids to get older and move out first however.
Mark H (Tech support)
Take a vacation in Hawaii, as that will complete a goal I set in my youth: Visit all 50 States of the US.
Have vacationed, usually camping, in 49 of them so far.
Marc S (Tech Support)
I have a friend who I have spoken to in the US since I was about 13, through originally chatrooms, then ICQ, and these days Facebook. We have always said one day we will meet up, and thats something I certainly intend to do one day, but havent gotten around to it.
Rhett (Cloud Support)
A week in Phillip Island, Australia for the MotoGP Race. It's still on my todo list!
Matt (Senior Developer)
Write a book. Unlike my colleagues, I have no strong desire to travel. I've always wanted to write a book though. In my early teens I used to spend time in front of a mechanical typewriter (through choice, I'm not THAT old) and knocked out a few short stories. They were awful, obviously, but I do love the written word and have a few stories I'd like to get down.

Andy (Senior tech support and development)
Over the years I've started learning a few languages and know just enough French and Italian to be dangerous. I've never really focused on either though. I would definitely like to get around to becoming a proficient speaker in at least one other non native language.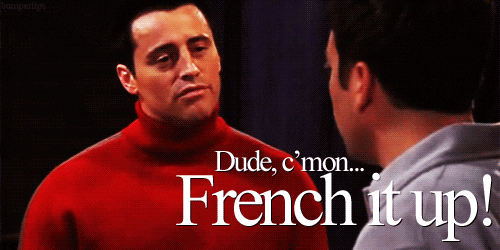 Mark W (Senior Developer)
I'm going to go with everyone else and say more travel. Since I get to work from home I often get a niggling feeling that I could be doing this anywhere in the world rather than in my little office in Colchester. I've made some strides in that direction this year: I spent New Years Eve in Sydney, a somewhat interesting series of events led me to spend some time in Washington DC (but that's a story for another time), plus I visited Berlin and Krakow. 4 countries in one year isn't too bad I think, hopefully next year I can break it though!
Jennifer (Designer)
Visiting my Irish friend in the UK and attempting to go drink for drink with him to see what sort of shenanigans/trouble he gets me into.
Daniel (Senior tech support and development)
I want to sail around the world for at least one year (but preferable much longer) and visit as many countries as possible on this trip.
I would really love to spent my whole retirement on a sailing ship cruising around the world till i get bankrupt!
Stuart (Senior tech support and development)
I think quite a few people may have a similar answer, but travelling more is something I would really love to do but haven't got to it yet. I've been to USA many times. There are many places on the list I'd like to go at some point like Peru (Machu Picchu), Austraila, Dubai, Indonesia, Bali... Endless list really. A more realistic answer would be to finish some of my project cars that have been sat in a barn for years.
We'd love to hear what you would like to do, but don't have time for just yet. Let us know below!
Edited by Matt