Release parties at Invision Community are a fairly tame affair. You'd think after months of planning, coding and testing we'd want to cut loose and dance the night away.
The reality is we send each other a few amusing GIFs in Slack and then wait for support tickets to start appearing while our developers crack their knuckles and prepare for bug reports to be filed.
It's a nightmare trying to get a photo of our team, so here's a stock image. Just pretend it's us. That's me looking at a report of how much code Mark Wade has refused during reviews
I did manage to find five minutes to ask the team what their favourite feature of 4.4 was.

Here's what they said.
Marc S
Support, Guides and Keen Cyclist @Marc Stridgen
I'm going to go with 'Post before registering', because it allows for more effective onboarding of new members on your site. People are much more likely to register after just having written a topic, then they are if they have to register before getting started. It also gives you the opportunity to see how many people are not actually registering, and maybe address that on the site.

Ryan
Developer, T3 support and reluctant AWS wrangler @Ryan Ashbrook
My favorite 4.4 feature is the progressive web app settings. I now have our site pinned to my phones home screen for quick access, and use our site on mobile even more now that I can just hit the icon to pull up our site.

Mark H
Support, Beta Tester and remembers this when it was fields @Mark H
While this isn't "a" favorite feature, I most like the steady small improvements to Gallery in the 4.x series. Photography-centric sites should especially like the additions to extended EXIF data in 4.4 so that authors can provide the most detail about their submitted photos…. where it was taken, what camera, which lens, shutter speed and aperture, etc.

Daniel
Developer, T2 support and airport security fan @Daniel F
As IPS4 consumer, I'm going to say that Lazy Loading and mobile create menu are my favorite enhancement.
As community owner, I'm most excited about post before register and email advertisements.. That's going to bring the $$$

Brandon
Developer, Enterprise Support and proud of his thorough code reviews @bfarber
My favorite change in 4.4 (besides the overall performance improvements, as I'm a geek for that sort of thing) is the overhauled Conversion experience (which we haven't even blogged about). We took converters and flipped them on their head for 4.4, so you now choose what software you want to convert from, what applications from that software you want to convert, fill in any required details, and the conversion process just launches and runs from beginning to end right then and there. You no longer need to convert each application and each type of data within each application individually, making for an easier and overall smoother experience.

Stuart
Developer, Conversion Specialist and PC enthusiast @Stuart Silvester
This is actually hard to answer than it seems, there are so many great changes and features in 4.4. The combined performance improvements including HTTP/2 Push, More aggressive caching, SVG letter photos, lazy loading are definitely some of my favourites. After all, time is money. (A smaller favourite is the browser notification prompt change, especially with visiting as many customer sites as I do in Tier 2).

Jim
Support, Beta Tester and suspiciously quiet in staff chat @Jim M
The communities I run are about cars and very heavily image based. Whether it's "I have an issue" or simple sharing of car builds, topics get image heavy very quickly and doing anything to improve moving throughout that topic more quickly is going to go far. I feel a lot of communities can relate and why lazy load of images is my favorite 4.4 feature.

Jennifer
Designer, Enterprise Theme Specialist, owner of several super powers @Jennifer M
There are so many changes with 4.4 it's actually really hard to choose just one change that is my absolutely favorite. I would probably say a lot of the more micro features are my favorites. Colored usernames everywhere, lazy load for images, improved notifications experience, text or URLs for announcements, reordering of club tabs, ability to hide widgets/blocks from mobile etc. They are all quality of life improvements that I love and appreciate on so many levels.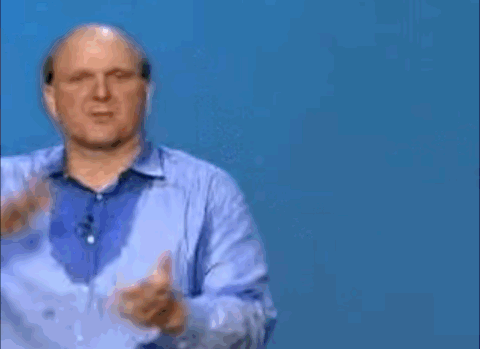 We're Steve Ballmer levels of excited about 4.4.

It looks like Rikki's lazy loading is a clear winner. I'm not surprised, it's a real boost for page speed and reduces hosting costs. Personally I'm a fan of the progressive web app settings which, like Ryan, enables me to have our community on my phone's home page.

Let us know what your favourites are below! 
Edited by Matt