Migrate to Invision Community
Switch to an elevated community experience.
Our state-of-the-art migration tools and services help your community evolve from outdated forum software to a leading community platform.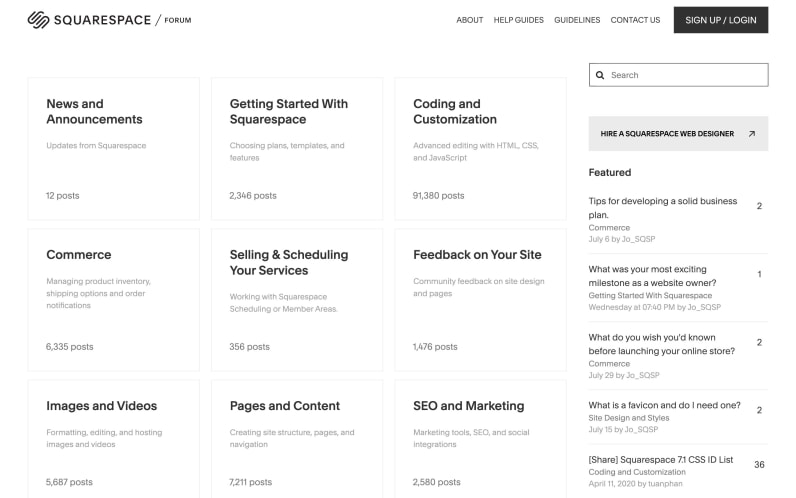 Bring it all
Migrating should not mean starting over
Your content is priceless. Whether your community has a few months, or decades of history, we carefully migrate data from more than 40 platforms.
Preserve your data

Your community history and culture will not be lost. Switch kitchens but keep your ingredients.

Seamlessly transition from old to new

Don't stay stuck in the past because it is easier. Let us help you modernize your community to ensure future growth.

Keep old content links working

We will reposition your software, but our migration tools ensure old links still work from search engines and other external content.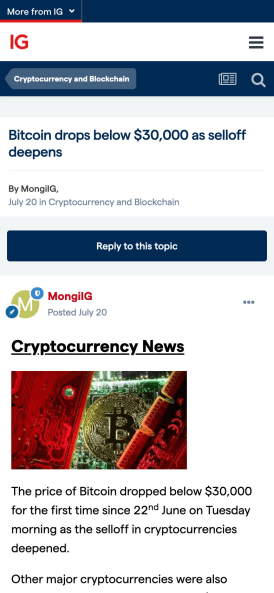 How to migrate
Migration Service
We've successfully migrated hundreds of communities to Invision Community. Whether you'd like us to migrate you from an established platform in the attached list, or something entirely custom, contact us to discuss your needs.
1. Consultation

We will analyze a sample of your data to discover what can be migrated, and any problems we foresee.

2. Development

If you decide to proceed, you'll provide us with a backup of the data from your existing community.

Our development team will build a custom convertor for your existing data in order to bring it into Invision Community.

3. Migration

A test migration will be performed, allowing you to review the result and identify any problems.

Finally, the live migration will take place at a time that is convenient to you and your community.
DIY
Do-It-Yourself with our free conversion app
We offer free self-service converters for popular platforms. Simply install the app and follow the instructions to migrate your existing community. The data that can be migrated from each platform varies. Please check the list to see what data will come over from your current software.
For our existing clients, please contact our support team via our client area and they will be happy to arrange installation for you. For on-premise/self-hosted customers, the app is bundled with your Invision Community download (be sure to check the appropriate option when downloading).
When migrating, bear these points in mind:
Always back up your data

Just in case there's a snag in the process.

You'll need an Invision Community license

Contact us if you'd like to try it out.

It can take a while

The process may take several hours or more, depending on the size of your community.

Need expert help?

Consider our Migration Service, starting at $1,250.
Migrating to Invision Community
Platforms
Don't see your current platform here? Get in touch - our custom conversion service can convert just about any data.
Legend:

Migrate from this platform using our paid migration service, or free app

Our paid migration service supports this platform
bbPress

Coppermine (phpBB 3.1.x/3.2.x)

ExpressionEngine

ikonboard

Joomla!

Jive

Khoros

MyBB 1.8.x

Photoplog (vBulletin 3.x/4.x)

Photopost (8.x)

phpBB 2

phpBB 3.1.x/3.2.x/3.3.x

PunBB 1.x

SMF 2.0.x

Snitz

Telligent Community

UBBThreads

Vanilla 3.x

vBulletin 3.8.x/4.x

vBulletin 5.x

Woltlab 3.1.x

Wordpress 5.x

WowBB

XenForo 1.5.x/2.0.x/2.1.x

XMB

Yet Another Forum
See what we can migrate
Checking out our free converter app? Find out what data we're able to convert from your current platform by selecting it from the list.
Additional help
Frequently Asked Questions
Will my existing links be broken?

When you convert from another platform, our conversion app automatically translates your current URLs into Invision Community keyword-rich URLs.

How long does a migration take?

This depends on the size of your current database and the number of entries, so it is difficult to give a definitive answer. Small communities may convert in a few minutes, while large communities may require several hours.

Will I lose my themes & addons?

Unfortunately yes - themes and addons designed for other software will not work with IPS software. But similar addons and themes may be available in the IPS Marketplace. And don't forget we have an Easy Theme Editor, allowing you to restyle the software by pointing and clicking. We also offer a Branding Matching service.

Will user passwords work after the conversion?

In most cases yes, users can log in normally once the conversion is complete. Where this is not possible, users must set a new password upon their first login.

What might increase the cost of migration?

Standard migrations start at $1,250. This price may vary in some situations, such as if your platform requires additional development work, or if some material facts are not disclosed that later affect the migration process. Contact our sales team for more information. For self-hosted clients, migration starts at $1,750.

How will you confirm you can migrate my data?

If you're migrating from one of the many platforms we've worked with before, we should be able to confirm immediately. If you are migrating from a custom platform, or one with which we haven't worked before, we ask that you send us a small sample of the database structure and data. One of our conversion specialists can analyze the database to determine how feasible a migration would be. Naturally, all data you send us is treated in the utmost confidence; there's no obligation to proceed with our service.
Migration
Join Invision Community
Book a one-way ticket and watch business boom.