About This File
SALE OFF 20%
FROM $40.00 TO $32.00
====================================================
Coded with ♥ 
Chatbox+ is an application that uses Ajax calls to the server to get new messages. Supports room chat, club chat and the private one-2-one chat. The chat boxes can display in widget, new page, or floating on the bottom right to allow member easy to chat with each other.
⭐Features:
*NEW* Private one-2-one chat (like Facebook):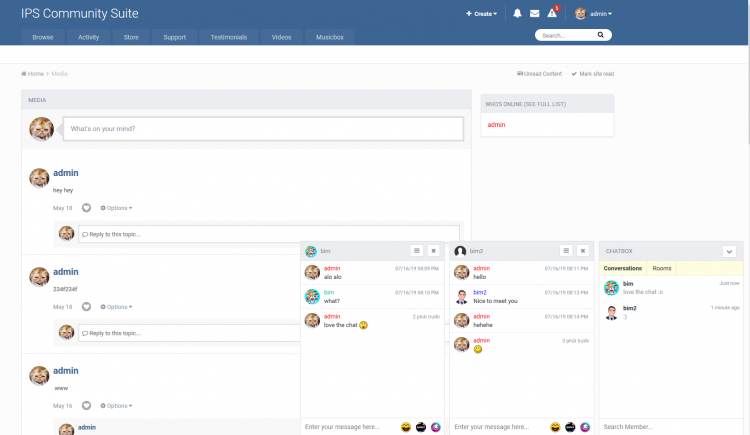 Rooms & Clubs Chat
Other features:
---
What's New in Version
2.0.5
See changelog
Released
Updates:
Improve the performance.
New option "Hide anonymous login" in room settings.
Display CHAT button in profile page (mobile view)  to start member chat.
Display CHAT button in room's online list to start member chat.
Fixes:
The apostrophe in the room's name.
Errors when editing moderators in ACP.
Errors when searching for archive messages.
Missing window title when opening room in the popup.
An issue when importing from Chatbox FREE.
Errors when updating online users in Chat menu.
CSS issues.