Vulpes Theme
Vulpes is a new unique theme in darkcolors and gradients.
Can be used for any forums. Have a lot of settings and you can fully customize it.
Version 2.0 is based on my new framework. Now you have a lot of theme settings. Customize header, navbar, slider, articles, popups, comments, forms and more!
Demo
Login & Password: test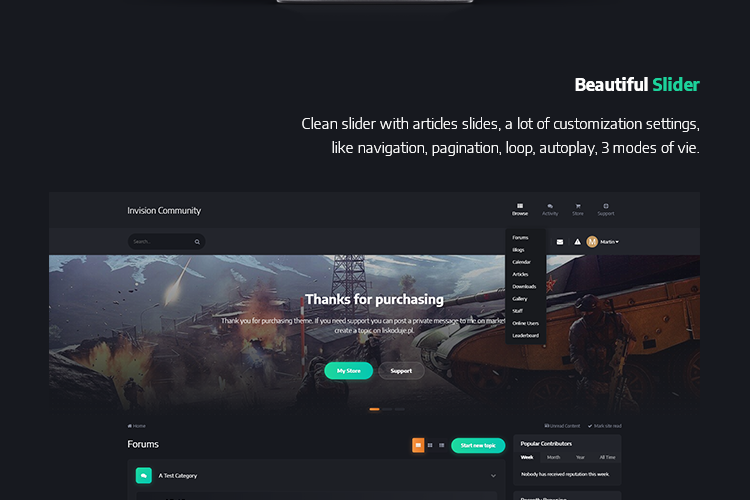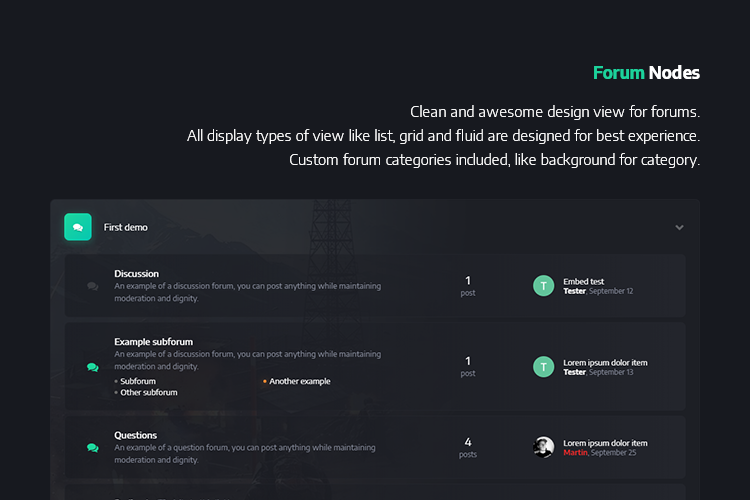 Admin Control Panel
---
Private message on IPS Marketplace. I can't offer fast support because sometimes I don't have time to correct errors and answer customers. Always I answer and help if I can, in few hours, few days or up to 2 weeks.