You can allow your members to sign in to your website using their twitter account. In order to do this however, you first need to create an API key. 
Creating the twitter application
First you need to go to the following URL and sign in using your twitter account. 
From here you will then need to select the "Create New App" button 
Once selected, you will be prompted to fill in the details for your site. Fill these in similar to the below, replacing the details I have entered with the details relevant for your site. Once done, agree to the disclaimer and click "Create your twitter application"
Once you are done, you will see something similar the following screen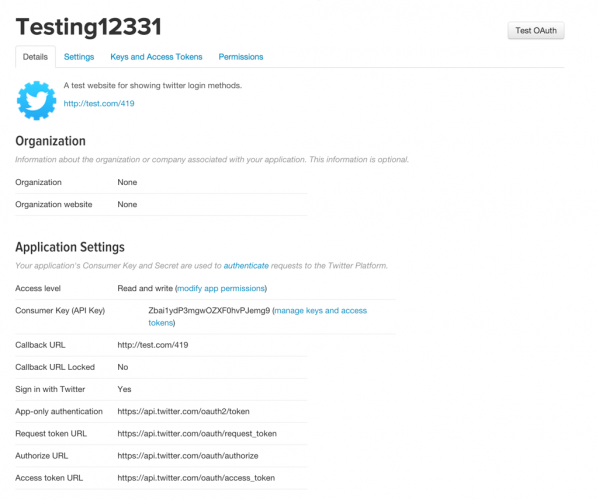 there are now 2 things you need to check. First of all take a look in the settings tab and ensure that "Allow this application to be used to Sign in with Twitter" is checked.
Then select the permissions tab and ensure it is set to "Read and Write"
Once you have done both of these, you can get your application key and secret from the "Kets and Access Tokens" tab, which you will need to enter into your admin cp.
Setting up the connection
Within your admin CP, go to System>Settings>Login Handlers and select the pencil icon at the side of the twitter login method. You can then enter the details you generated above, choose which name to use for the account, and save.
Tip
You can also state if you would like Admin CP logins to be allowed using twitter authorisation from this page, and allow users to share their content immediately. This will give the user a checkbox they can select when creating new content
Edited by Marc S
---
Report Guide