You can allow your members to sign in to your website using their google+ account. In order to do this however, you first need to create an API key. 
First you need to go to the following URL and sign in using your google account. 
https://console.developers.google.com/project
Once signed in you will need to create a new project using the button provided under the project dropdown, in the top left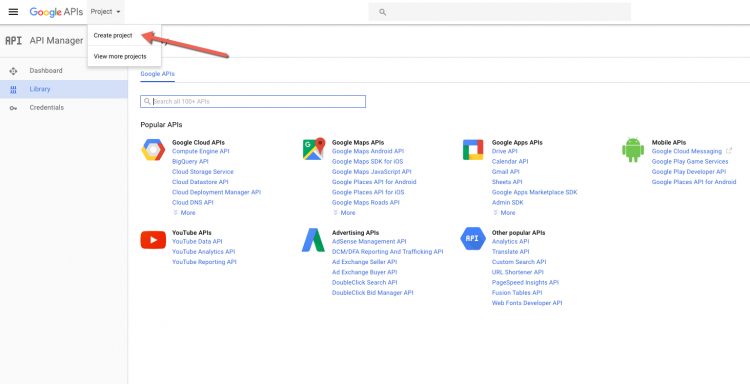 You will then be asked to enter a project name. This is not something that is important to the code, it simply gives it a recognisable name and ID. I would suggest simply using your site name here. You will also need to select whether or not youwish to receive emails with special offers etc, and agree to the terms and conditions. Then click create
You will then be presented with a large list of APIs. You need to select the Google+ API as shown in the screen below.
To finish adding this, you need to ensure you then select enable as shown below
We then need to set up the credentials for your site to use. Select create credentials on the top right
You will then be presented with the following screen, where you need to select 'client ID' as shown
You will be informed at this point, you need to configure the consent screen. Select the 'configure consent screen' button shown here
On this screen, you need to fill in your product name (this can be anything you like), and your privacy policy URL
Now select "Web Application" . You will also need to then enter a name (leave as default). The examples for the next 2 items are based on the website being installed at our dummy location of



http://www.example.com/community/
Authorised Javascript Origins (Note this is just the domain, not the full path to your site)



http://www.example.com
Authorised Redirect URIs



http://www.example.com/community/applications/core/interface/google/auth.php
Warning
You may see these are not selectable and you need to set up your website name. If that is shown, simply click on the link and enter your website name as instructed.
Once clicking on create you will then be shown the key and secret that you need to enter within your admin cp
You can enter these details within System>Settings>Login Handlers>Google
Edited by Marc S
---
Report Guide