In the AdminCP under the System menu you will see an option for Security Center. This section contains many suggestions on how to secure your community both in terms of general settings and server-level options.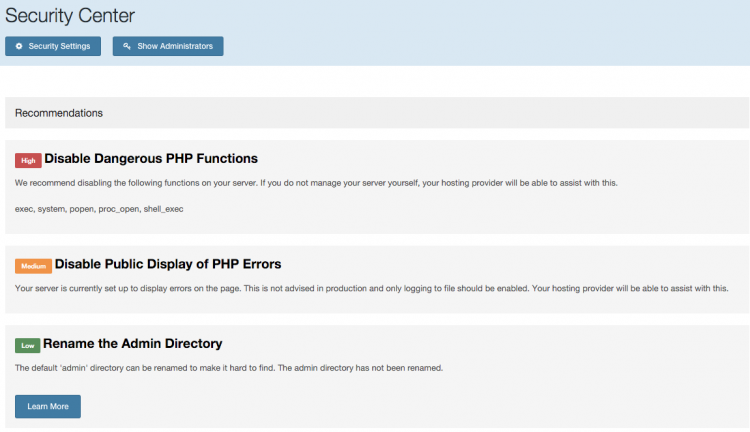 When you load the security center it will display various suggestions to enhance security of your community. You should of course check with your system administrator to consider if these suggestions should be implemented.
Working with Proxies
If you are behind a load balancer or other proxy you may need to have the Suite recognize and honor IP reporting from those systems. Usually this is in a variable such as X_FORWARDED_FOR or similar. You should enable this setting if your Suite is reporting all the same IP for all members or if your system administrator indicates it's required.
If you are on an internal corporate network or other environment where all members share the same, public IP address you may wish to disable checking IP addresses for sessions. You should only disable this if it is absolutely necessary as it does reduce security.
---
Report Guide